Dry needling utilises a solid, filament needle, as is used in the practice of acupuncture, and relies on the stimulation of specific reactions in the target tissue for its therapeutic effect. Dry needling is used for the treatment of myofascial (muscular) trigger points and targets these trigger points, which may be the direct and palpable source of patient pain. Dry needling is an invasive procedure in which a filiform needle is inserted into the skin and muscle directly at a myofascial trigger point which is related to the production and maintenance of the pain cycle. The term dry needling is also used to differentiate the use of needling in a western physiological paradigm from the use of needling in an oriental paradigm which is referred to as acupuncture.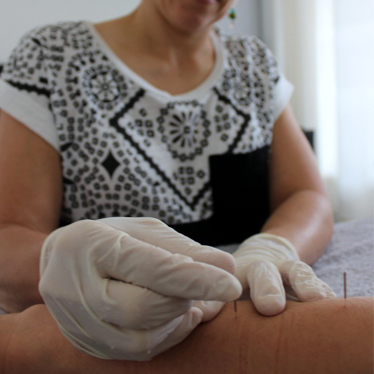 ARE YOU FEELING YOUR BEST?
BOOK YOUR SESSION NOW!
---