Pregnancy massage involves the modification of regular massage techniques designed to be safe and appropriate during pregnancy. Prenatal massage was developed to support and respect the physiological systems that are strained and working overtime to grow the unborn baby. It is important that your prenatal bodywork practitioner understands these demands and is adequately trained to appropriately support a woman's journey through pregnancy.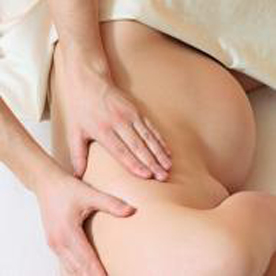 Pregnancy massage benefits include:
Decreases muscle tension, restores postural balance, normalises joint range of motion, 

Speeds up venous and lymph circulation, brings nutrients to tissues and eliminates waste products , reduces swelling, eases varicose veins and normalises blood pressure, 

Fosters deeper breathing, supports and support the internal and voluntary respiratory system, 

Supports a healthy in utero environment, 

Minimises nausea, stimulates peristaltic activity, and 

Reduces pain and treats common discomforts of pregnancy.
Massage also has many emotional and mental benefits, including the reduction of stress and anxiety, the elevation of mood and improves the sensation of wellness and well-being.
ARE YOU FEELING YOUR BEST?
BOOK YOUR SESSION NOW!
---